Genomics England CEO Sir John Chisholm Visits BIG
Dr. Sir John Chisholm, CEO of Genomics England(GeL)visited Beijing Institute of Genomics (BIG) on Feb. 12, 2014. A symposium hosted by ZHANG Dexing, the deputy director of BIG, was held in the conference room.
Sir John Chisholm is the Executive Chairman of GeL. GeL is a Department of Health (DH) owned company established in April 2013, GeL is responsible for the Genomics project which has the objective to sequence the personal DNA code of 100,000 patients by 2017. The Prime Minister has committed to the UK being the first country to introduce genome technology within the mainstream health system. The idea is that this will create opportunities for industry to develop genome based knowledge, therapies and tools to drive economic growth.
During the meeting, Dr. Sir John Chisholm detailed the 100K Genomics project and director ZHANG introduced BIG comprehensively. Both sides want to deepen cooperation on data analysis and sharing with each other to promote mutual development.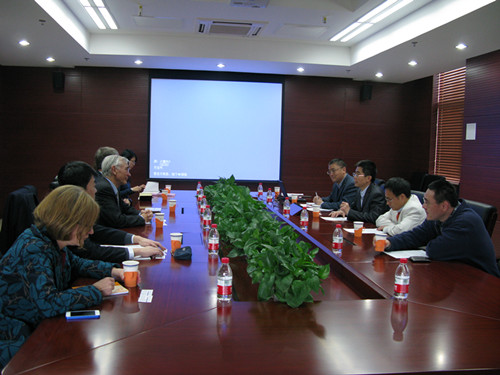 At the symposium