The 2017 Opening Ceremony for Postgraduates was Held in BIG
2017 Opening Ceremony for Postgraduates was held in BIG on Sep 16. Members of BIG's leadership, graduate supervisors and functional managers attended the event.

Dr. XUE Yongbiao, director of BIG, extended a warm welcome to new graduate students. Dr. YAN Jiangwen as a supervisor representative, CHEN Xuepeng as a graduate student representative, ZHANG Wei as a new student representative, made speeches as well. Then all members took a group photo as a souvenir.

Dr. ZHANG Dexing, associate director of BIG, in charge of Graduate Education, made an entrance education for new students, he hope them to return to the beginning of the heart and walk toward the future on a firm footing. Dr. WANG Caiping, Postgraduate Department director, made an orientation of postgraduate training policy and process.

At the end of the Opening Ceremony, each new student was presented a brooch and a shirt printed BIG logo, and a book named Psychology for Living for having a happy study and life.
Dr. XUE Yongbiao was giving a speech (Image by ZHU Junwei)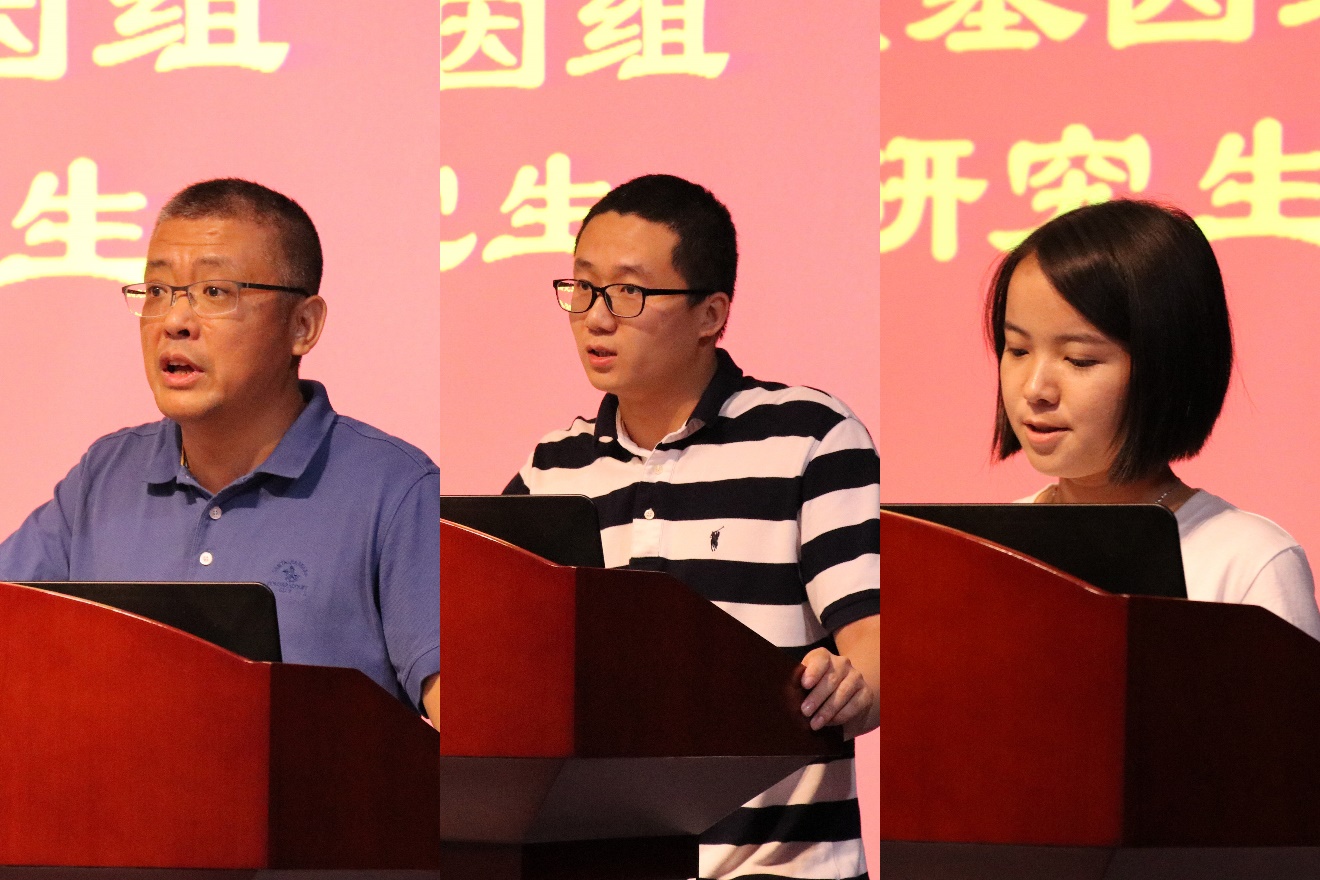 Representatives of teachers, old students and new students (Image by ZHU Junwei)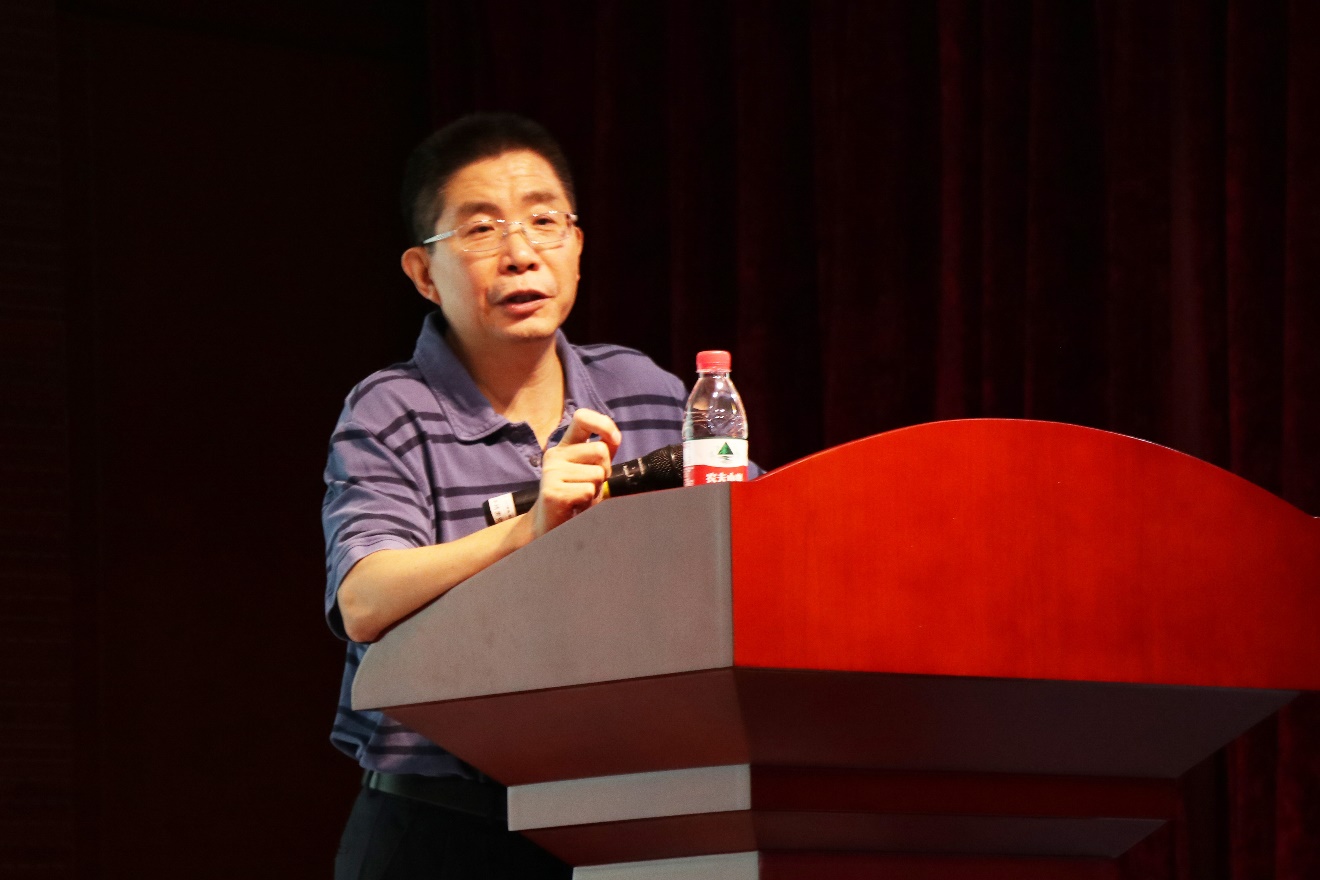 Dr. ZHANG Dexing was giving a speech (Image by ZHU Junwei)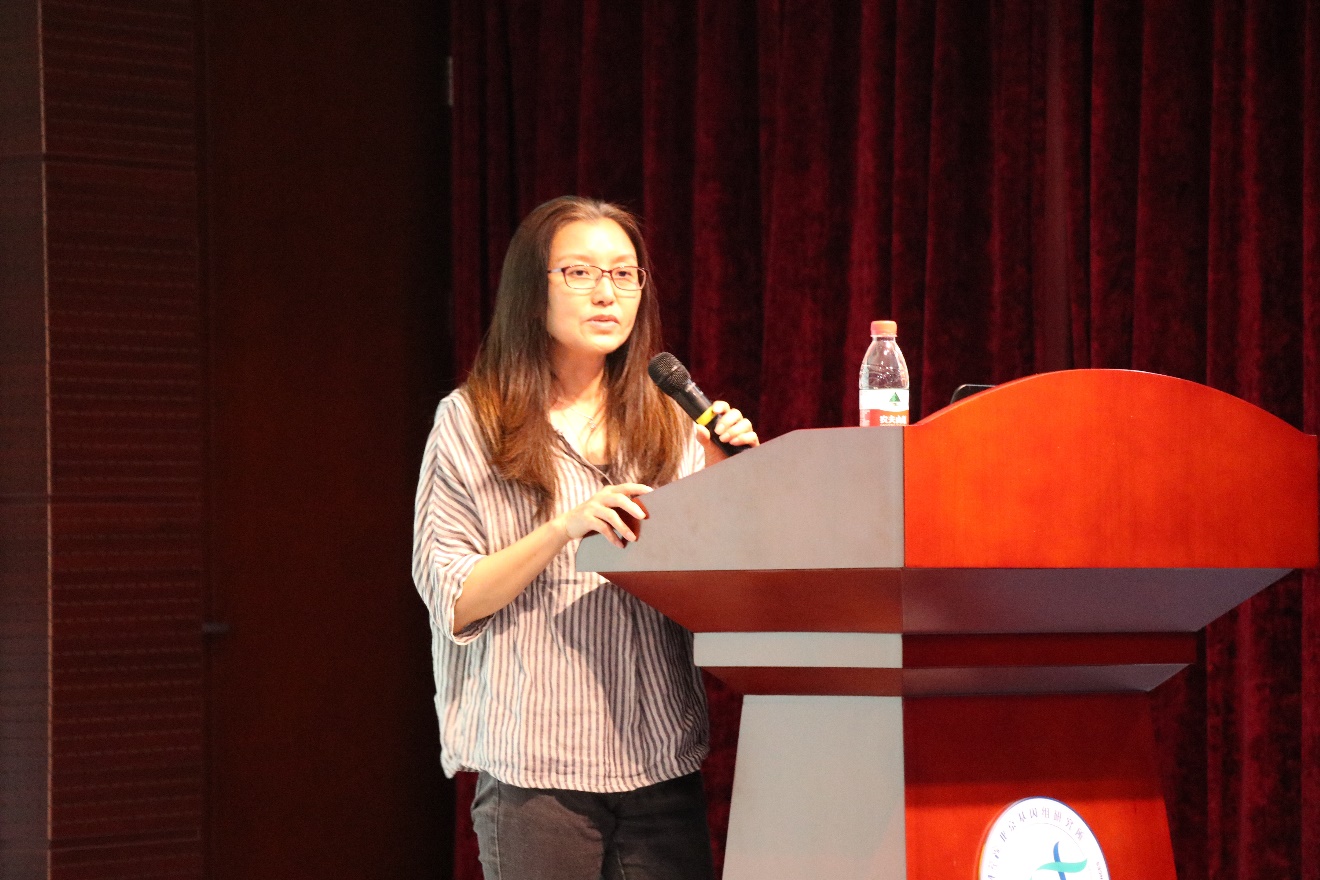 Ms. WANG Caiping was giving a speech (Image by ZHU Junwei)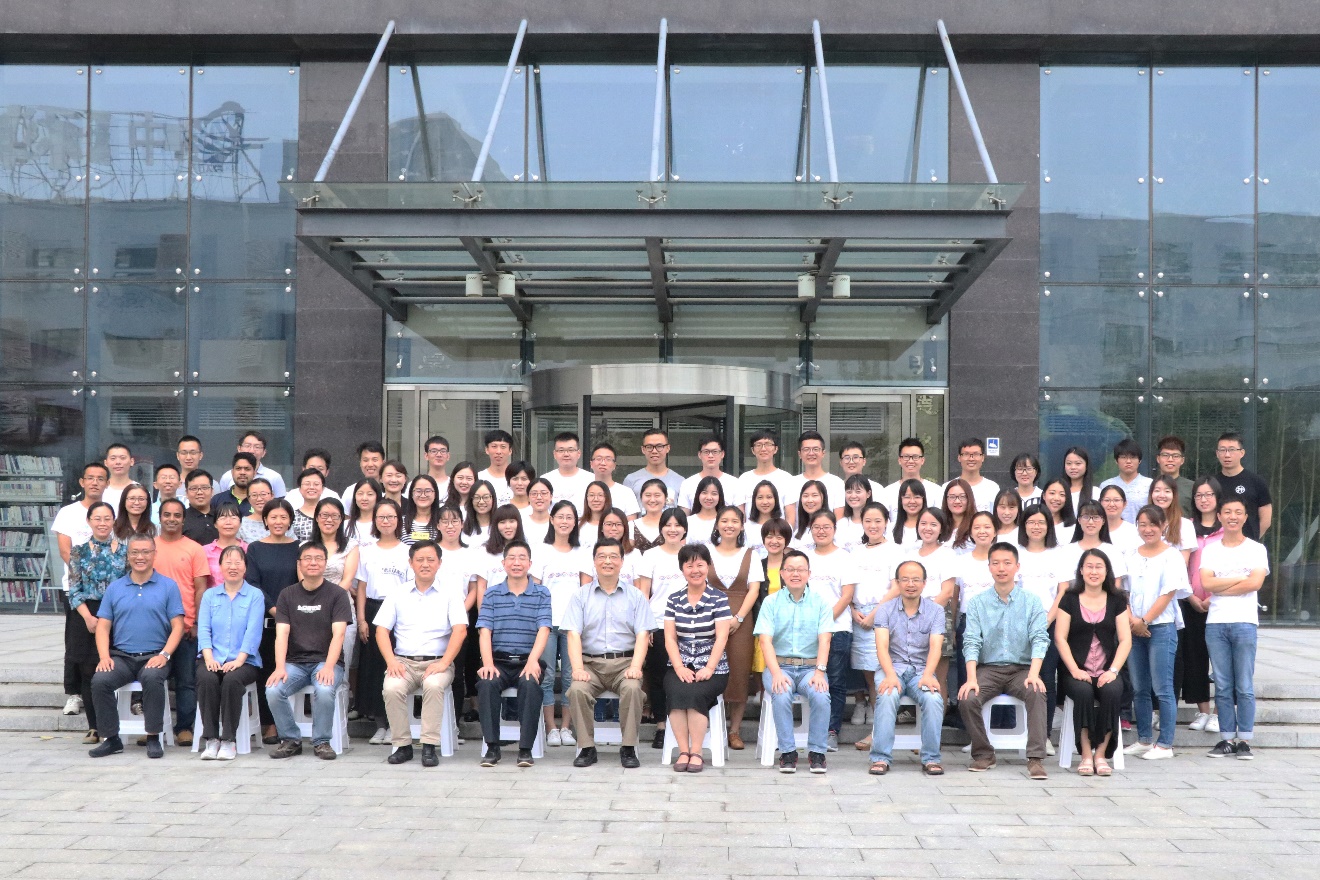 Group photo (Image by ZHU Junwei)